---
Josh and David talk about their adventures at the
Joe Nall outdoor flying event
.
Traveling in a 28' RV rental from All-Pro RV Service, the Flite Test crew traveled to the Joe Nall event.
The outdoor flying event is a week long event that pulls in an attendance of over 10,000 people.
Thanks to the AMA we had a chance to setup a table next to their flight simulator and talk with fans and meet R/C pilot's from around the country.
People were able to check out some of the Flite Test scratch build planes in person, and we had a chance to talk to a lot of fans!
We met all sorts of great people, one of which was Bill (of Whirly Bird Productions) spent some time with us, and also fed us. Thanks Bill!
We also had a chance to meet Jasmine who also has a passion for educating people in R/C flight. You can check out her youtube channel HERE.
The event was a great time and the best part was spending time with all the people! Thanks to everyone we had a chance to meet and spend time with. We hope to see you again next year!
There's a few more photos in the forum post where you can also share your stories, videos and photos from the event! CLICK HERE


Learn more about the AMA (Academy of Model Aeronautics) here:
http://www.modelaircraft.org
Check out more of Paul Peffly's heli flying here:
http://www.youtube.com

Check out Bill's youtube channel here:
http://www.youtube.com/whirlybirdvideo

Check out Jasmine's youtube channel here:
http://www.youtube.com/averagebrunette

Learn more about Joe Nall here:
http://www.tripletreeaerodrome.com/joe-nall-week.php
Related Articles
» Join the discussions on our forums
Comments
Log In to leave comments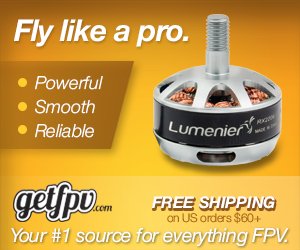 Featured Author
Influence
75%
Recent Articles
REVIEW: Flite Test FT210 Quad Frame
Arris x180 – Good Things Come in Small Packages
Loc8tor Lite Review - Locate your RC aircraft!