FT Versa Wing - Build by FliteTest
Posted: August 7, 2013 | 324,996 views
---
FTScratchBuild-Intermediate


Here's the full step by step video tutorial showing how to assemble your FT Versa Wing kit. This laser cut wing kit is also available as a scratch build with the free build plans available below.

On your speed build kit there is an extra fold that will need glued and taped. This is setup to allow for the wing to fit inside of our low rate shipping boxes.

Reinforcing the inside of the wing with hot glue will give your wing long lasting strength.

When you fold your wing there will be an off-set, you will want to keep that width consistent along the entire side when glueing.
And that's one wing complete, this kit assembles in a very short time.



When glueing your other wing, be sure to match the spacing on the back of your wing.
The wing is designed to allow for a very quick assembly and you can true up everything easily with sandpaper.

A few passes on 100 grit sandpaper is all it takes to get everything straight and fitting snuggly.

Check to see if everything lines up and you're ready to start glueing!

Some hot glue to connect your wing halves and your wing is almost complete!
Our linkage stoppers work great for this wing.


The FT Control Horns come with the speed build kit and can be purchased separately for those of you scratch building.
A zip-tie connected to a BBQ skewer to secure the back your power pod.


Click HERE to see the Power Pod Build video if you need to assemble your power pod.
Balance is very important with a wing and we've added a CG mark to the bottom of the wing to help you.
The battery, in combination with additional nose weight can be adjusted to keep the wing slightly nose heavy.
We hope you have fun building your FT Versa Wing! Be sure to share your builds and mods!

FT Versa Wing Pusher / FPV Conversion tutorial available below:
This conversion is done with the FT Elements Simple Firewall.
FREE Build Plans:
FT Versa Wing [ FULL SIZE ]
FT Versa Wing [ TILED ]


Click HERE to see the POWER POD BUILD VIDEO

Recommended equipment:

FT Control Horns
FT Elements Simple Firewall
Power Pack C
Emax ES08A II Servo
BLHeli Series 30amp ESC
Lumenier 2250 mAh 3s 35C Battery
Linkage Stoppers
Push Rods
Related Articles
» Join the discussions on our forums
Comments
Log In to leave comments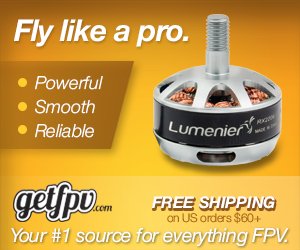 Featured Author
Influence
74%
Recent Articles
REVIEW: Flite Test FT210 Quad Frame
Arris x180 – Good Things Come in Small Packages
Loc8tor Lite Review - Locate your RC aircraft!