---
The V-tail motor mounts are available in our web store. As is the single piece landing gear and the tab kit that transforms the Replacement Delrin - Straight 13-370 into a landing gear.
The original V-Tail quad featured in the Bat Bone episode.
The motor mounts were made from aluminium that were drilled and bent to 40°.
It was difficult to get the angles identical.
So we made this 40° V-Tail motor mount kit
Simply glue together
The motors used in this build are the SK3 - 2822 - 1275kV
The motor mounts simply squeeze onto the 1/2" booms
Perfect angles every time.
The Bat Bone frame needs to be modified to accomidate for the dual tail setup.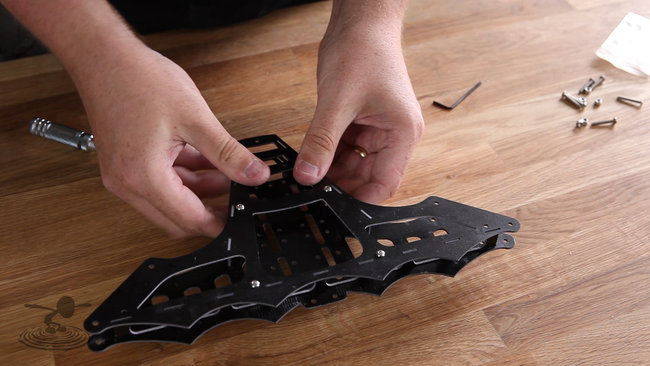 The Any Copter can also, very easily be made into a V-Tail Quad.
The two tail booms mounted. The frame can still be used as a normal tricopter after the modification.
Front arms in place.
The tab kit transforms the Replacement Delrin - Straight 13-370 into a landing gear.
The Simple Delrin Landing Gear is really tough and can be used on both 1/2" and 10mm booms.
Electonics mounted.
David shows in the video how to set up the KK2 board.
He also shows how to do the first flight adjustments.
Settings used:
Stick scaling:
Roll: 45
Pitch: 45
Taw: 60
Throttle:90
Gains:
Roll and pitch
P Gain: 42
P Limit: 100
I Gain: 23
I Limit: 20
Yaw:
P Gain: 50
P Limit: 20
I Gain: 50
I Limit: 10
Motor Mixer:
Channel 3 and 4
Throttle: 100
Aileron: 0
Elevator: -90 / 90
Rudder: 100 / - 100
Offset: 0
Gear used:


Related Articles
» Join the discussions on our forums
Comments
Log In to leave comments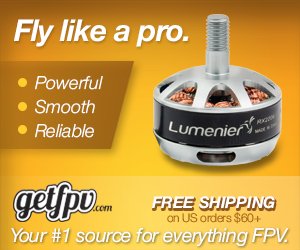 Featured Author
Influence
75%
Recent Articles
REVIEW: Flite Test FT210 Quad Frame
Arris x180 – Good Things Come in Small Packages
Loc8tor Lite Review - Locate your RC aircraft!