---
In this episode the Joshes are joined by David Windestal talking about 5 tips to a happy tricopter. These aircraft are quickly growing in popularity in part for their odd looks, ease of flying, and abilities as a camera/FPV platform. David shows us a list a tips and tricks for his tricopter, while touching briefly on the topic of quadcopters. The show continues top help you see the Tips to a happy tricopter.
» Join the discussions on our forums
Comments
Log In to leave comments
Featured Author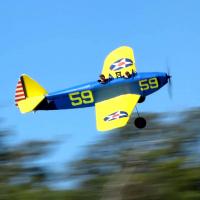 Influence
77%
Recent Articles
The Snoopy Plane or Curse you Red Baron!
It's not a Radian but....
The Bloody Baron's Ugly Stik!