Solar Wonder - electric flyier without batteries by House Of Noob
Posted: September 3, 2013 | 10,114 views
---
Fourteen feet of wing holding 64 solar cells generating 60watts on a cloudy day to fly this monster with ease.
This was "donated" to us by the engineer (Jim Hynes) and Bulider (Fred Hesse) and is capable of 24 hour flight - soon as we add in some batteries that can charge during the day to be used through the night.

The elevator is wider than most park flyers at 45"
OK, technically it has one battery, but it is for the reciever. It is not wired to the motor at all.
Comments
Log In to leave comments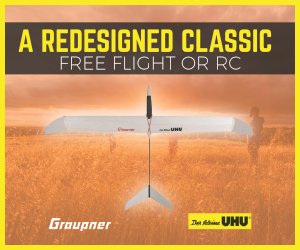 Featured Author
Influence
75%
Recent Articles
REVIEW: Flite Test FT210 Quad Frame
Arris x180 – Good Things Come in Small Packages
Loc8tor Lite Review - Locate your RC aircraft!