---
Rotor Bones are multi-rotor accessories designed to offer a durable, cost effective option for building your own multi-copter.
A full range of interchangeable and customizable components are available in your web store here!
With parts like the AnyCopter Hub Kit you have the ability to build multiple designs with the same parts!
We want our new Rotor Bones series to inspire you to create your own custom aircraft, expirement and fly!
We designed RotorBones to work with common hardware and parts so you can have the freedom to go out and fly without the fear of crashing. When a crash does occur, repairs and replacements can be made quickly and easily in the field.
We can't wait to see what you create using some of the Rotor Bones components!
Check out all of the multi-rotor accessories available HERE
Download the AnyCopter plans HERE.
Recommended Electronics:
Control Board:
Hobbyking KK2.0 Multi-rotor LCD Flight Control Board
Motors:
Turnigy Park300 Brushless Outrunner 1380kv
Blue Wonder (2712-12 24G) - LazerToyz.com
Speed Controllers (15A):
Turnigy Speed Controllers
Batteries:
1300-2200Mah 3S
Propellers:
8045 SF Props 2pc Standard Rotation/2 pc RH Rotation (Flouro Yellow)
8045 SF Props 2pc Standard Rotation/2 pc RH Rotation (Red)
8045 SF Props 2pc Standard Rotation/2 pc RH Rotation (Blue)


Be sure to post articles of your creations and also join in on the discussion in the forums! HERE

Related Articles
» Join the discussions on our forums
Comments
Log In to leave comments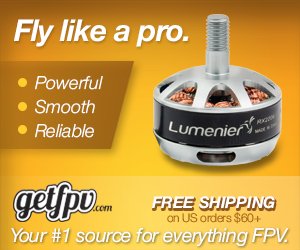 Featured Author
Influence
73%
Recent Articles
REVIEW: Flite Test FT210 Quad Frame
Arris x180 – Good Things Come in Small Packages
Loc8tor Lite Review - Locate your RC aircraft!