Maiden: Aeroworks 100cc Extra 260 by VoroRC
Posted: February 19, 2013 | 1,097 views
---
This is the follow up video to "Giant Scale Tutorial". This is the maiden flight on this aircraft. Was a nice clear day in Colorado with 30mph cross wind guesting to 40. Was very very fun, plane flies like a dream! Even in the high wind. Any comments or questions please feel free I'm always open to any feedback.
Related Articles
Comments
Log In to leave comments
Featured Author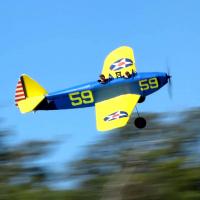 Influence
77%
Recent Articles
It's not a Radian but....
The Bloody Baron's Ugly Stik!
A Foamboard PT-19