How to - KK2.0 firmware update - Windows by eluminerRC
Posted: April 3, 2013 | 56,568 views
---
This is "how to" video on how to update firmware on KK2.0 flight control board. This is Windows version. Mac version is in related article.
KK2.0 boards are one of the best flight control boards out there. Especially if you consider price tag, they are unbeatable. Thanks to KapteinKuk and LazyZero KK2.0 is getting better all the time. At the time of this video, new v1.5 firmware is out and according to most people, makes KK2.0 board almost as good as 10 times more expensive NAZA controller.
In this video I am going to help you understand how to update your KK2.0 board with newest firmware so that you could have best multicopter experience with least amount of money. :)
Tips:
1. Any USB programmer for ATMEL processors will do, however you will need 6-pin adapter. USBasp from Hobbyking comes with one so I would recommend to buy that one since it's very cheap.
2. If board doesn't turn on after you plug it into USB you've probably connect the 6-pin adapter wrong way. Just plug it in other way.

You need:
Link No.1 (Windows drivers)
http://www.fischl.de/usbasp/usbasp-windriver.2011-05-28.zip
Link No.2 (Flash tool)
http://lazyzero.de/en/modellbau/kkmulticopterflashtool
Link No.3 (Java)
http://www.java.com/en/download/index.jsp
KK2.0 flight control board
USBasp AVR programmer for ATMEL processors
Enjoy RC as much as I do! :)
Related Articles
Comments
Log In to leave comments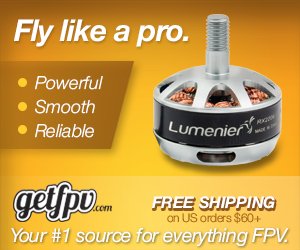 Featured Author
Influence
74%
Recent Articles
REVIEW: Flite Test FT210 Quad Frame
Arris x180 – Good Things Come in Small Packages
Loc8tor Lite Review - Locate your RC aircraft!