FT Duster - BUILD by FliteTest
Posted: September 11, 2013 | 143,593 views
---
FTScratchBuild-Intermediate


We're using "The Beef" power/electronics pack from LazerToyz.com. Click HERE for more info!
The Speed Build Kit is available in our web store!

You can also download the plans and scratch build the kit yourself.
FREE Build Plans:
FT DUSTER [ FULL SIZE ]
FT DUSTER [ TILED ]
Related Articles
» Join the discussions on our forums
Comments
Log In to leave comments
Featured Author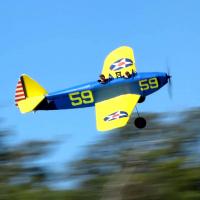 Influence
77%
Recent Articles
It's not a Radian but....
The Bloody Baron's Ugly Stik!
A Foamboard PT-19