---
What do you get when you mix an EPO Parkjet Mkll RC plane and an Estes rocket engine?
A rocket plane of course!




We connected a normal Brushed ESC to the receiver providing 5 volts straight into the rocket engine egnition system.




The Flite Test crew tried to create a rocket plane awhile back, but the efforts were unsuccessful and the episodes never aired. Well, David decided he'd like to give it a shot and setup the EPO Parkjet with a D-Class Estes Rocket Engine!




The Estes D-Class rocket engine worked great! The thrust angle of the rocket was perfect and the plane launched and glided down better then we could have hoped!




The flight was such a success! So, it only made sense to try it again!... with larger class rocket! (or as David would call it, "huuuge rocket")




We mounted an Aerotech F50T-4 Rocket onto our EPO Parkjet , this rocket is 10x more powerful then the Estes D-class rocket.




The airplane launched perfectly and then suddenly exploded the EPO foam plane in mid-flight sending components everywhere.




So all in all, it looks like the EPO Parkjet is a great D-Class Rocket Plane! But it's not a good F-Class rocket engine plane.
We'll have to revisit this experiment and see if we can launch a rocket plane from another RC plane in mid-air like a Bell X-1 style setup!
Click the 'Join the Discussion' link below to see more photos and join in on the discussion in the forum!
Here are some links to the items mentioned in this episode:
EPO ParkJet MkII (international)
http://www.hobbyking.com/hobbyking/store/uh_viewitem.asp?idproduct=13763&aff=247441
EPO ParkJet MkII (USA)
http://www.hobbyking.com/hobbyking/store/uh_viewitem.asp?idproduct=22863&aff=247441
Estes - D11-P Plugged Rocket Engine
http://estes.unleadedsoftware.com/store/rockets/engines/plugged/1669-d11-p.html
Aerotech F50T-4 "Huge" Rocket Engine
http://www.aerotech-rocketry.com/products.aspx
Related Articles
» Join the discussions on our forums
Comments
Log In to leave comments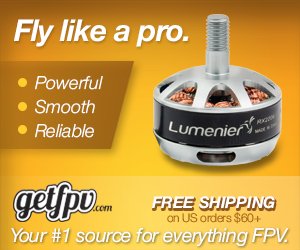 Featured Author
Influence
74%
Recent Articles
REVIEW: Flite Test FT210 Quad Frame
Arris x180 – Good Things Come in Small Packages
Loc8tor Lite Review - Locate your RC aircraft!