---
This is how I make KFm2 airfoils for my RC planes' wings. I use 1/2 inch pink foamboard, I use this same thickness regardless of the wing chord, and put the step at half of the wing chord.
Comments
Log In to leave comments
Featured Author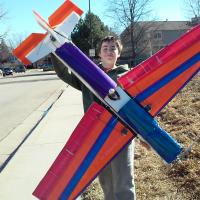 Influence
70%
Recent Articles
Scratch Built ''Carbon Copy Cub'' With free plans!
Giant 75" scratch built Extra
Scratch Built de Havilland Beaver (Free Plans!)