Air to Air Footage - Viewer Response by FliteTest
Posted: May 15, 2013 | 11,044 views
---
Josh and David discuss how they get air to air footage, their favorite flight control boards, upcoming events and more!
You can see the full listing of the articles and episodes mentioned below!

When flying a multirotor like a tricopter, you can achieve some great air to air video.
Whether you choose to get your air to air video with a multirotor or an airplane, the more you practice the better your footage will be!
We'll be at Joe Nall this weekend! Stay up on the event and where we'll be by following us on facebook:
http://www.facebook.com/flitetest
Also on Twitter:
http://www.twitter.com/flitetest
We hope to see you at the Joe Nall event! Thank for the comments, support and all of the great website articles!
Find out more about Joe Nall Fly-in event:
http://www.tripletreeaerodrome.com/joe-nall-week.php
Learn More about the AMA
http://www.modelaircraft.org
Related Articles
Comments
Log In to leave comments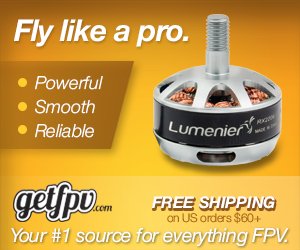 Featured Author
Influence
73%
Recent Articles
REVIEW: Flite Test FT210 Quad Frame
Arris x180 – Good Things Come in Small Packages
Loc8tor Lite Review - Locate your RC aircraft!