Turnigy 9X + DragonLink Hookup by ExAir
Posted: January 27, 2013 | 10,221 views
---
This video details how to hook up the DragonLink long range UHF RF control module to the Turnigy 9X transmitter. It's really so easy it almost doesn't need instructions but this may give you some ideas. I chose to abandon the 2.4GHz capability of this radio, cut off the antenna, and committed to a clean, smooth, semi-permanent attachment of the DragonLink to the 9X as my primary FPV radio. The trick is to use a short male-male servo wire to make the connection, or use a modular plug to orient the power/ground/signal wires in the proper sequence. Let me know if you have any questions.
The 9X is a great value and good for hacking and modifications like this. The DragonLink gives 5+ miles of reliable control. DragonLink does offer free receivers for referrals so consider giving me or another DragonLink owner a heads-up before ordering a system.
DragonLink:
http://www.dragonlinkstore.com/v2/node/32
Turnigy 9X:
http://www.hobbyking.com/hobbyking/store/__8991__Turnigy_9X_9Ch_Transmitter_w_Module_8ch_Receiver_Mode_1_v2_Firmware_.html?gclid=CLmDnaGNibUCFa57QgodBEgA2g
Comments
Log In to leave comments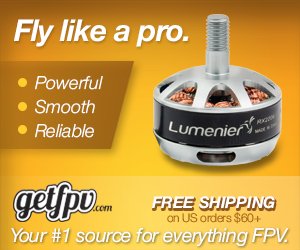 Featured Author
Influence
74%
Recent Articles
REVIEW: Flite Test FT210 Quad Frame
Arris x180 – Good Things Come in Small Packages
Loc8tor Lite Review - Locate your RC aircraft!