RC Desk Pilot + BMI Flight Simulators by DJO
Posted: May 8, 2012 | 4,788 views
---
Intro Video (not my video):
http://www.youtube.com/watch?v=E_dPi0oIlvw
My review video on YouTube:
http://www.youtube.com/watch?v=Iu4ZCoNXIPk
I originally bought a Flying Model Simulator (FMS) for use with my Windows 7 laptop. It was OK, the graphics weren't that great. I saw RC Desk Pilot online while I was searching for a better free software that I could use with my existing 6 channel R/C USB controller (see the modification HERE:
http://www.rcgroups.com/forums/showthread.php?t=1572389
So, I downloaded RC Desk Pilot - FREE - and it's awesome. The graphics are much better than FMS, and there are even competitions that will keep you busy on rainy days. Although it does not have a large helicopter selection, there are still two models. It was made more for R/C planes, and it's awesome! You can fully program the channels for the models, and you can even download new models from the Internet, just like how FMS can! Right when I was starting to get the hang of using RC Desk Pilot, a new, updated version came out called BMI Flight Simulator. There are many more different models in that version, and there is the addition of a lake in the scenery.
RC Desk Pilot and BMI Flight Simulator are the same scenery wise (other than the addition of the lake in the BMI version), and have lots of models. You can even move all of your RC Desk Pilot models to the BMI's folder on your hard drive so that you can have all the models that you want to fly on one software. This makes it a lot easier, because you won't have to switch to RC Desk Pilot for a 3D plane and then back to BMI Flight Simulator for that awesome Icon A5 plane.
The official RC Groups thread about RC Desk Pilot:
http://www.rcgroups.com/forums/showthread.php?t=1102829
Here's the RC Desk Pilot homepage:
http://rcdeskpilot.com/
And here's the BMI Flight Simulator webpage (same website, different webpage):
http://rcdeskpilot.com/bmi
Snapshot from the BMI webpage:
PROS

-awesome graphics
-FREE
-easy download
-compatible with add-on aircraft
-has helicopters also
-realistic flight capabilities
-sailplanes included with RC Desk Pilot
-lake on BMI Flight Simulator
-has cockpit view option for FPV training
-multiple competitions/games to play
-fully customizable weather and graphics (morning, day, night, windy, calm, etc.)
-easy technical support - an E-Mail is given for comments/help/ideas/etc.
-visual thermal representation
-glider towing
-you can even view it in 3D if you have 3D glasses!

CONS

-not compatible with FMS aircraft
-only one flying spot to choose from
-small flying area - go into cockpit view and you'll easily run out of scenery

Download it today, you wont be disappointed!

:)

Dan
Comments
Log In to leave comments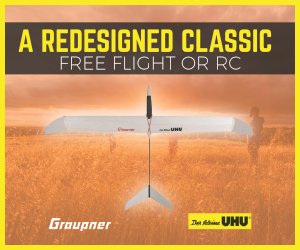 Featured Author
Influence
74%
Recent Articles
REVIEW: Flite Test FT210 Quad Frame
Arris x180 – Good Things Come in Small Packages
Loc8tor Lite Review - Locate your RC aircraft!