Long Range Quadcopter testing by squishy
Posted: October 24, 2012 | 8,540 views
---
Long range video test, flying out and back to .8 miles (1.38Km). Total flight distance of 1.73 miles (2.78Km) and flight time of 4:10. I still need to purchase some new 4 cell batteries, 4 cell is the way to go for quadcopters and I hope to improve this flight time and range even further. This was only a 2200mah 4 cell battery.

Comments
Log In to leave comments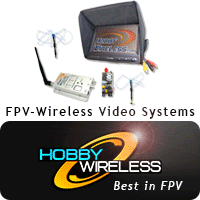 Featured Author
Influence
81%
Recent Articles
MESArcFF ELITE Kickstarter
MF-18 Build Video
MF-18 Hornet FREE PLANS!